The Hotel HR conference centre has 3 meeting rooms ranging in size from 12 to 150 seats equipped with the latest technology, the ideal venue for congresses, conferences, presentations. We provide comprehensive assistance in planning and organising social and/or family events, conferences and incentives.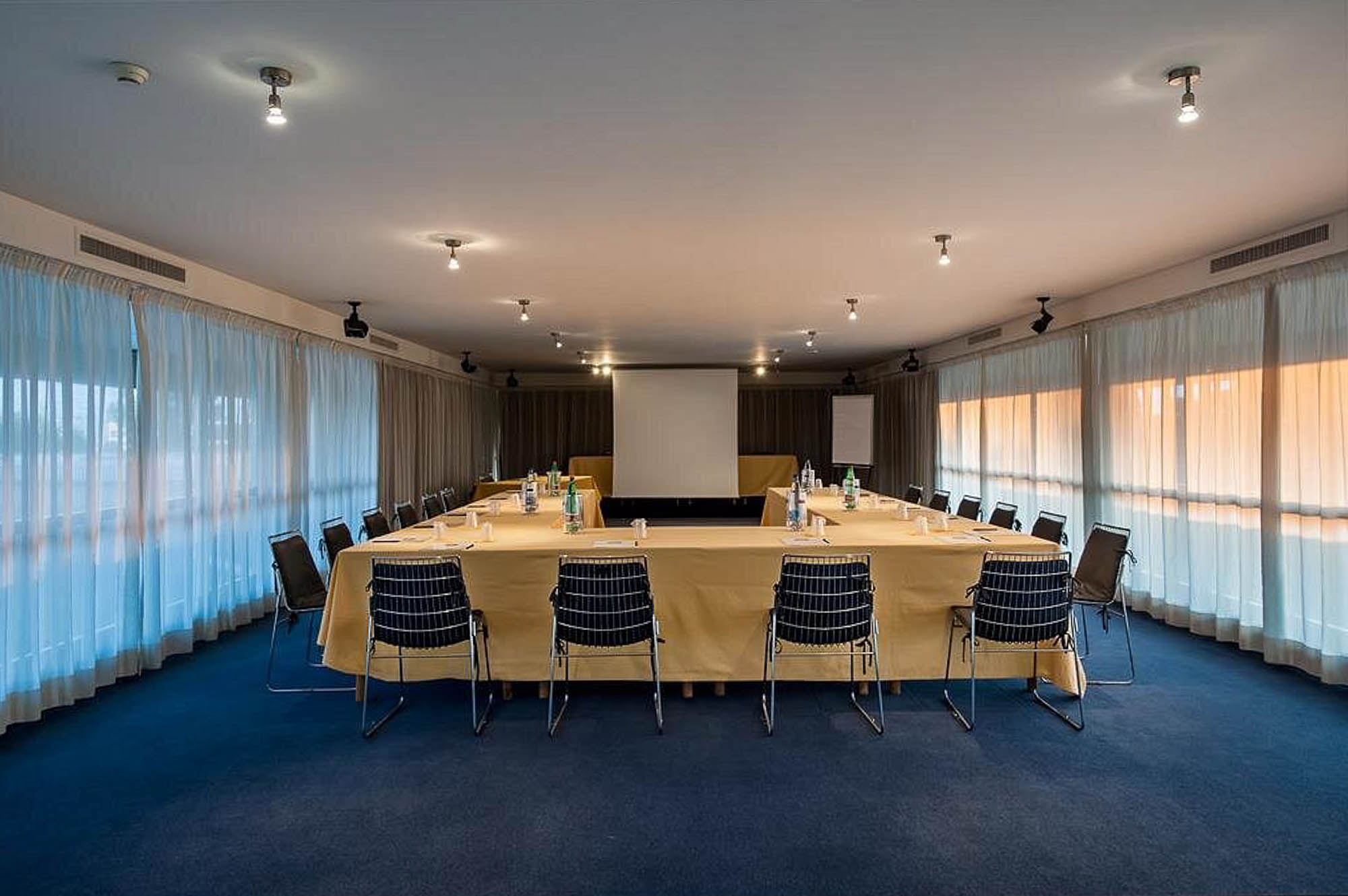 Guest Reviews
Verificata
Lovely staff - Daniel is amazing! Lovely staff honestly made the visit. very Italian area and all of the reception team spoke english and helped us with recommendations for things to see and helped us book taxis. Daniel was the star of our holiday and he told us so much knowledge about bari and was just really kind and always spoke to us and was like our friend whilst we stayed. Dinner was lovely the homemade pasta was flawless and breakfast was a lovely selection. the room was large, a bit basic by appearance but had everything we needed and a mini fridge!
Verificata
Not for everybody I am probably not the kind of guest that this hotel normally caters to. It is a decent enough hotel with small and clean rooms with all the usual amenities. Breakfast was a bit of a letdown after the previous hotel I stayed at but not bad at all, just less varied. There is a small seating area in front of the hotel, which was nice. It is possibly a good choice for somebody with own transportation.
SS 96 km 119,300
70123 - Bari - Modugno (BA)
Ph +39 080.5057029
Fax +39 080.5057026
ricevimentohr@chotel.it